Mexico is renowned for its beautiful beaches, which offer a range of activities and attractions suitable for families with children. From crystal-clear waters to golden sands, Mexico's coastline boasts some of the world's best beaches for families. Here are some of the best kid-friendly activities and attractions to explore in Mexican beaches.
Snorkeling and Scuba Diving
The crystal-clear waters of Mexico's beaches are perfect for snorkeling and scuba diving. These activities are not only fun but also offer a unique opportunity for children to learn about marine life. The Mexican Caribbean coast, including Cancun, Cozumel, and Riviera Maya, offers some of the best snorkeling and scuba diving experiences in the world.
Water Parks
Mexico has many water parks that are perfect for families with children. One of the most popular is Xcaret Park, which offers a range of attractions, including water slides, underground rivers, and a dolphin swim program. Xel-Ha is another water park that is perfect for families, with its natural pools, lagoons, and cenotes.
Mayan Ruins
Mexico is home to many ancient Mayan ruins that are perfect for exploring with children. The ruins of Tulum, located on a cliff overlooking the Caribbean Sea, are one of the most popular sites. The Chichen Itza ruins are another great option, with its impressive pyramid, temples, and ball court.
Beach Activities
Mexican beaches offer a range of activities for families, including beach volleyball, soccer, and paddle boarding. Children can also enjoy building sandcastles or collecting shells. Some beaches also offer water sports such as jet skiing, parasailing, and banana boat rides.
Whale Watching
Mexico's coastline is home to a wide range of marine life, including whales. Families can take a whale watching tour to see these majestic creatures up close. Baja California Sur is one of the best places for whale watching in Mexico.
Eco-Parks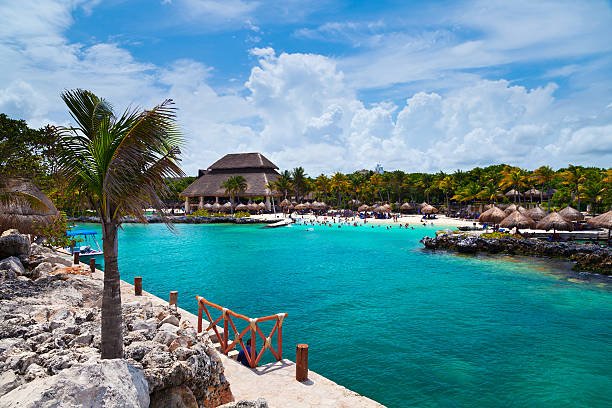 Mexico is home to several eco-parks that offer a range of outdoor activities for families. Xel-Ha and Xcaret are two of the most popular eco-parks, offering a range of attractions, including snorkeling, zip-lining, and jungle tours.
Sea Turtle Sanctuaries
Mexico is home to several sea turtle sanctuaries where families can learn about these incredible creatures and even participate in the release of baby sea turtles. Some of the most popular sanctuaries include Akumal and Xcacel-Xcacelito.
Overall, Mexico's beaches offer a range of kid-friendly activities and attractions for families to explore. From snorkeling and scuba diving to Mayan ruins and eco-parks, there is something for everyone. Whether you're looking for a relaxing beach vacation or an adventure-filled trip, Mexico's beaches are sure to provide an unforgettable experience for families.